Skip to end of metadata
Go to start of metadata
So I've got some climbing gear that for various reasons I do not want and it seems like thesarvo is the best place to reach tassie climbers (If anyone knows a better venue for this stuff please let me know). The following gear is bran-spanking-new-never-used-out-of-the-box stuff.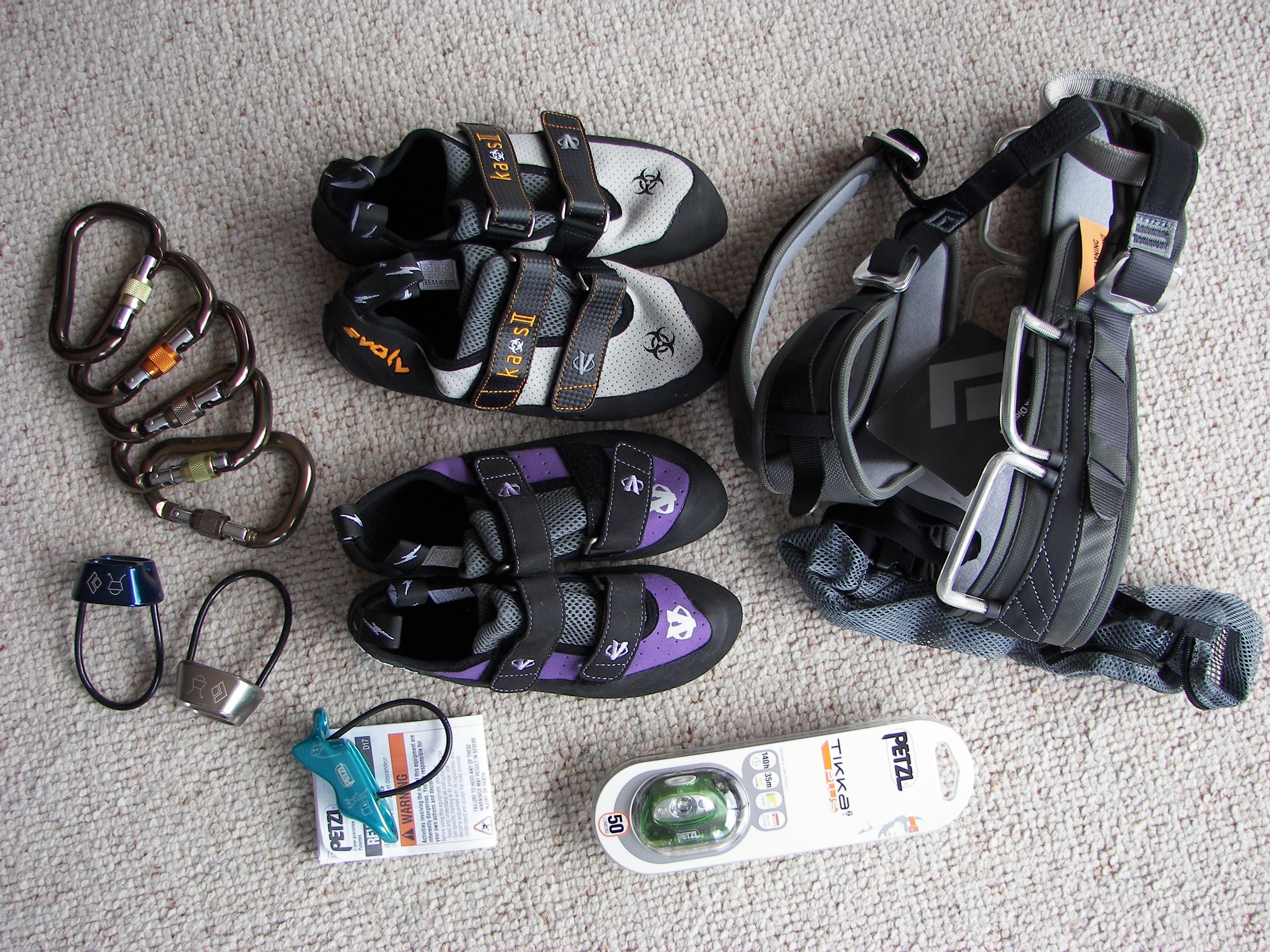 BD Rock Lock screwgates carabiners - 5 available, $10 each
BD ATC belay devices - 2 available, $20 each
BD Momentum AL harness - size Medium, $60
Petzl Reverso belay device - $35
Petzl Tikka Plus 2 headlamp - $40
Evolv Kaos II climbing shoes - Men US 9.5 (EUR 42.5), $75
Evolv Electra climbing shoes - Women US 7 (EUR 37.5), $75

My partner Leanne also has a few pairs of shoes that she's had for a long time but never really used because they were too small. They'd be good for kids or a woman with really small feet. The Anasazis and Locos are unisex, the Dominatrix is supposedly designed for women, but I'd had worn them if they'd have fit.

 
MadRock Locos - US 5 (EUR 37, but seemed small for that size), $20. The rubber is excellent.
Scarpa Dominatrix - US 4 (EUR 35.5) $20. actually bigger than the Locos. Leanne made a small cut a few centimetres down the heals because they bothered her achilles
Anasazi Lace ups - US 4 (EUR 35.5) $40. Old school, but an awesome shoe. Never really been used.

If your interested or want more info give me a call – 0457345053